We Build Exquisite Custom Homes in Pitt County and Beaufort County.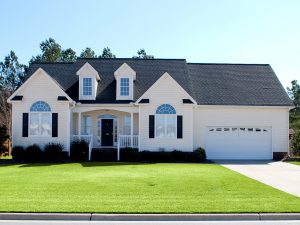 Resident of Pitt County, Eddie Biggs was born to build. Indeed, for more than 20 years he has built multiple, remarkable custom homes from the ground up with more than 30 featured in the prestigious "Parade of Home" Line Up. If you would like to speak with Eddie about building your custom home, call Biggs Construction today, your first choice for custom home builders in Beaufort County and Pitt County. Want to know why you should choose our custom home builders over any other? Well, there are several advantages!
3 Advantages of Choosing Our Construction Team
We are Dedicated to What We Do. That is, we love helping individuals build their custom dream home. You take care of the deed. We take care of the details.
We are Dedicated to Serving You. Who knows, maybe your home could end up in the next parade. Beyond details, me make sure everything we do is done right and we are competitively priced.
We are Dedicated to Quality. Any contractor can take hold of building your custom home, but will they do as great a job as we do? Rather than take your chances, choose our home builders of Pitt County and Beaufort County.
Of course, we can show you better than we can tell you. Speak with Biggs Construction Now.